Wedding Packages
Brisbane Market Flowers offer beautiful wedding bouquets and arrangements, adding that special touch to your wedding day.
We Are The Wedding Specialists
Flowers play a key role in making your wedding day memorable and are the perfect way to compliment your personality throughout the ceremony and reception.

No wedding is too big or too small for us! We cater to the most intimate of elopements, right up to the largest, most lavish and elaborate weddings.

We'll work closely with you from start to finish to understand your vision and work within your budget to deliver the florals you've been dreaming of.
Let's Make It Your Special Day
Every bridal party is unique, and we design each package to your specific needs. If you're not 100% sure about what you want or need, don't worry! We've created Basic and Deluxe packages to give you an idea of where to start, check them out after our contact form.
Let's get the ball rolling! Fill out our wedding questionnaire with your wedding details and plan and we'll get started on creating a quote for your special day.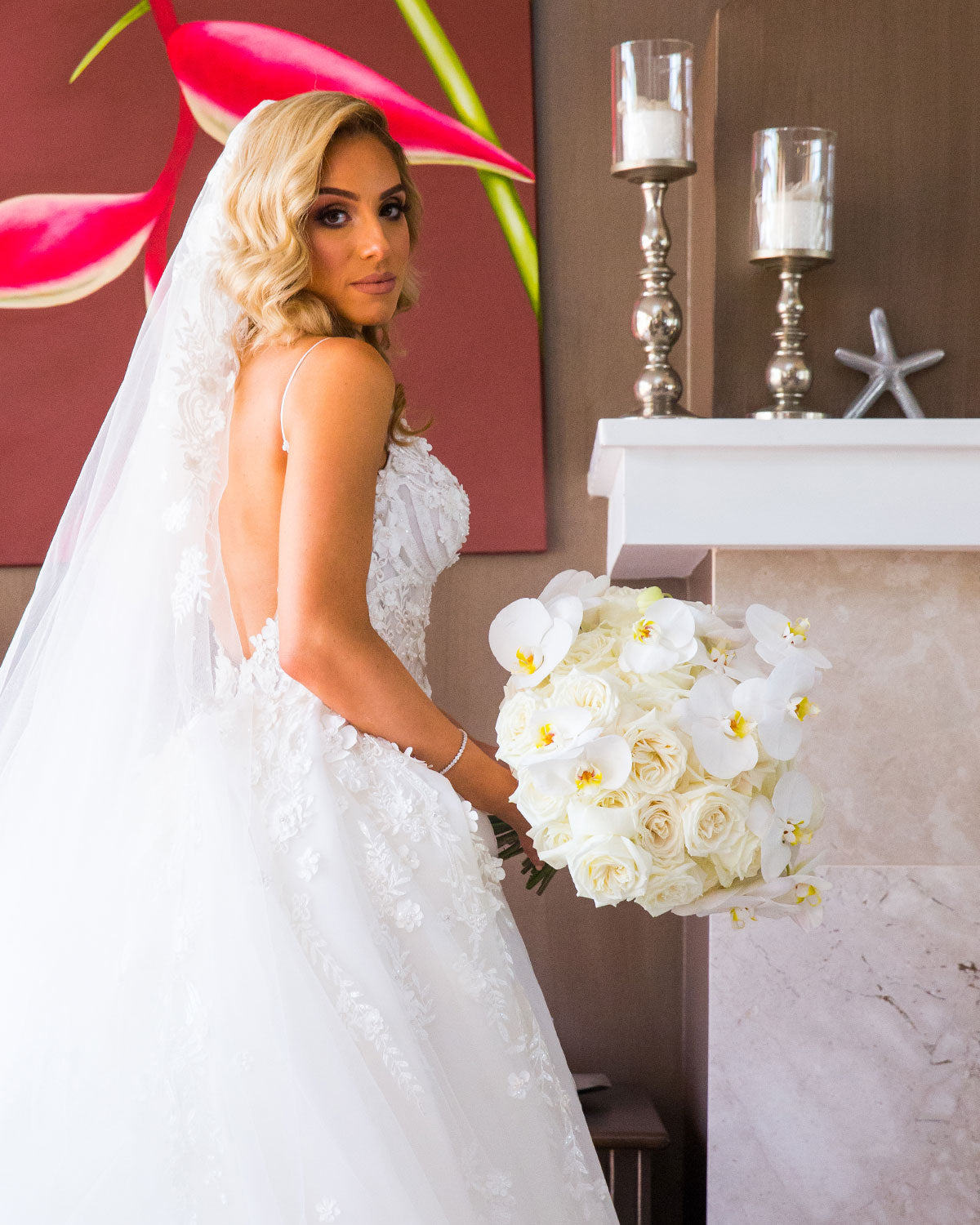 Photo by Porfyri Photography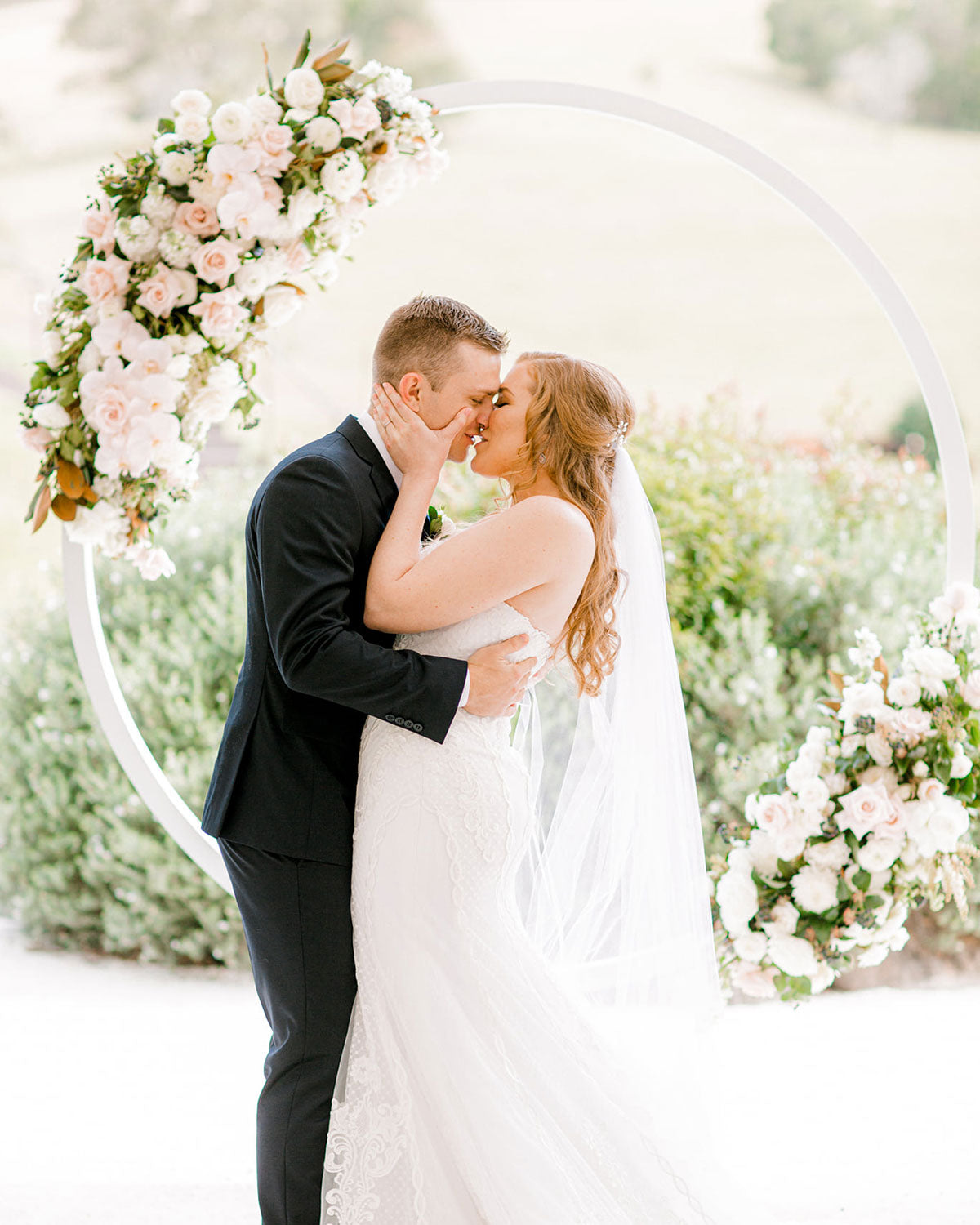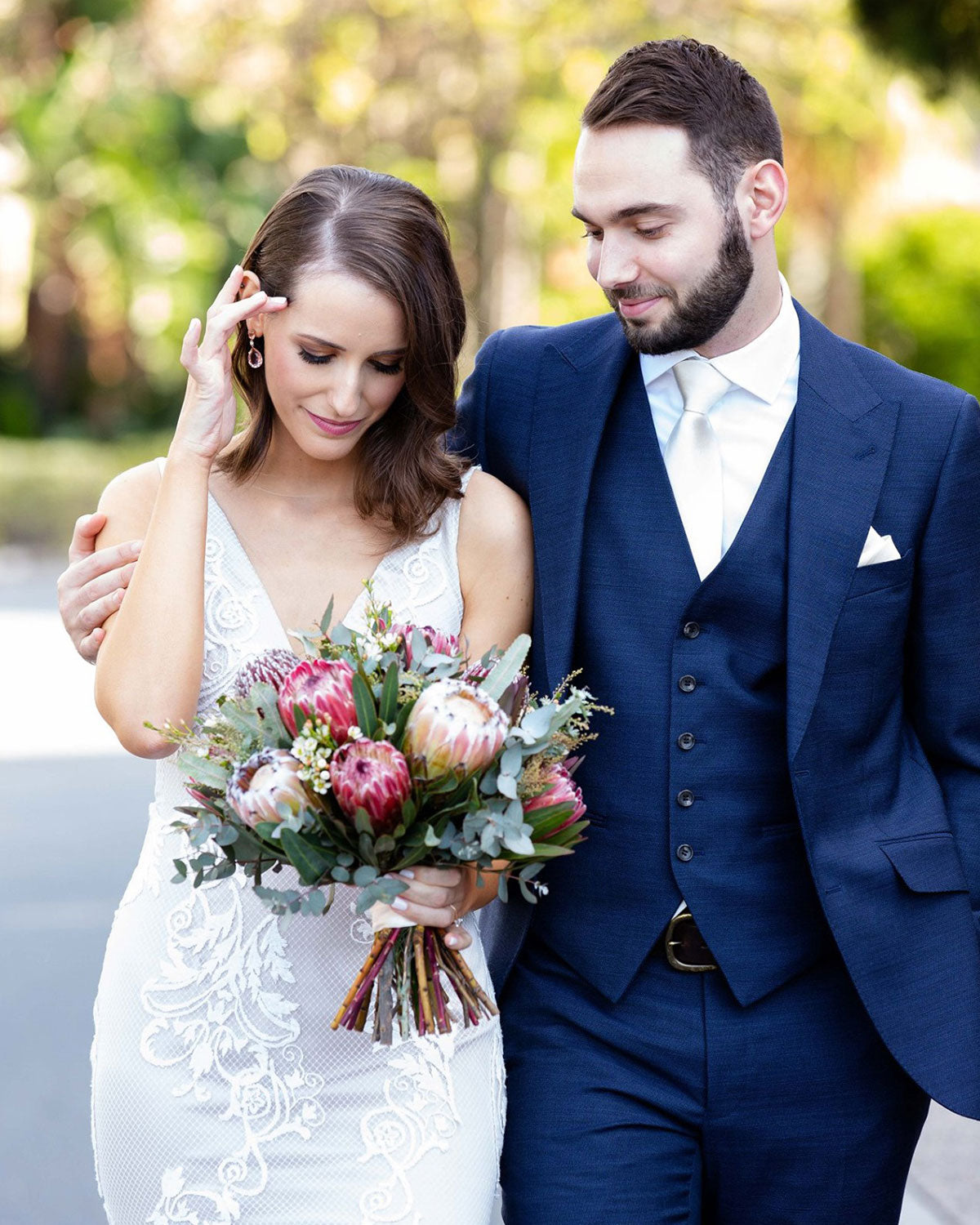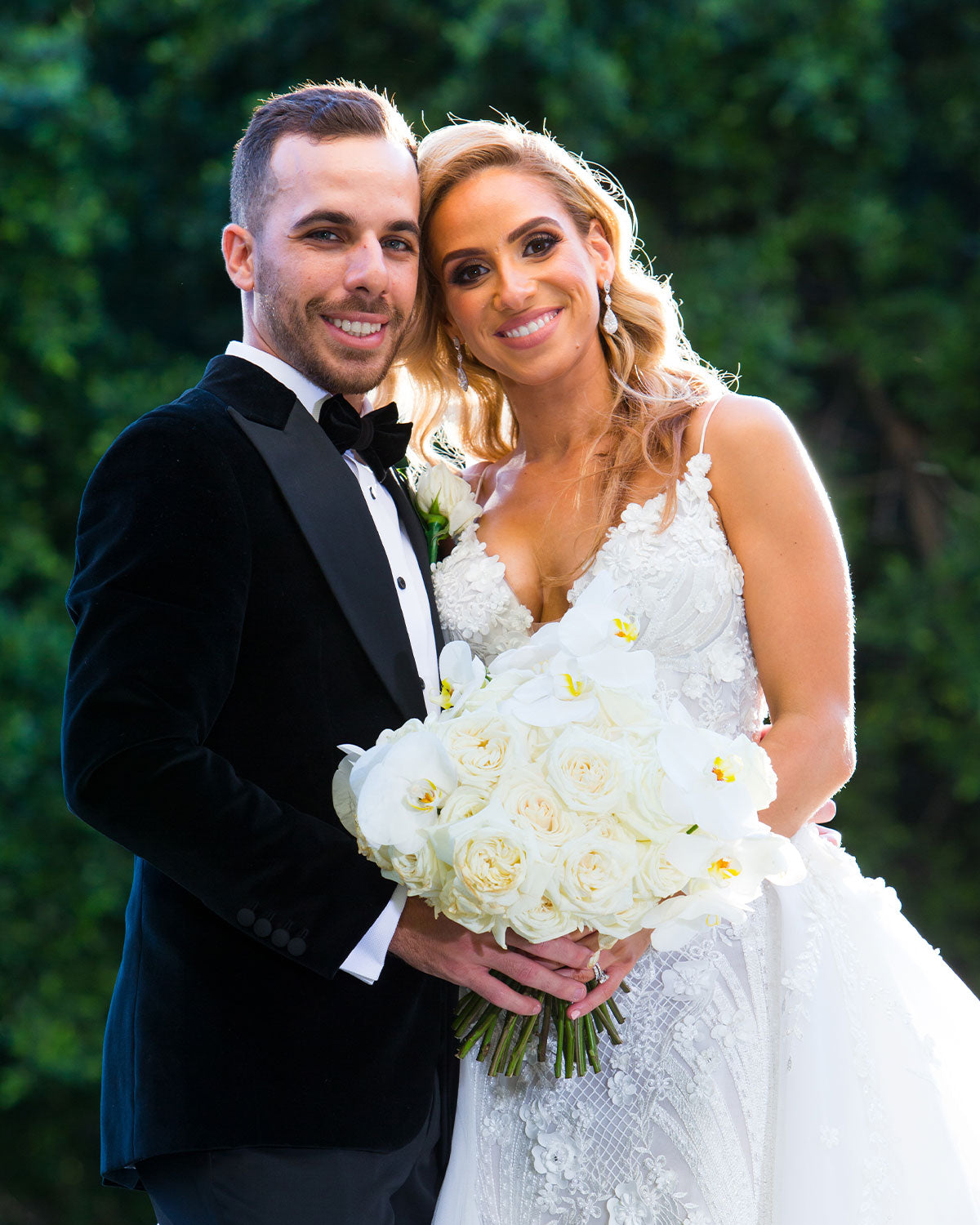 Photo by Porfyri Photography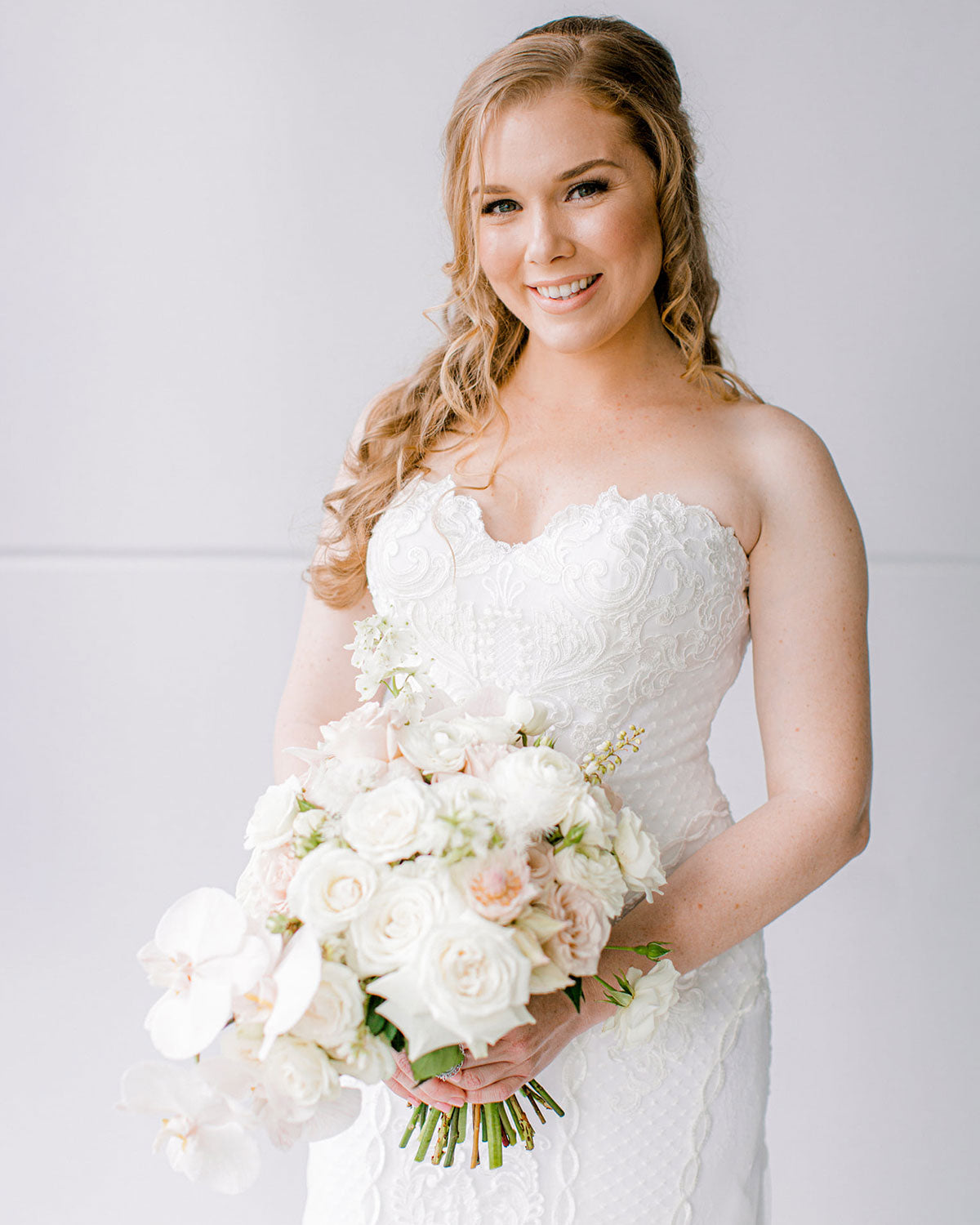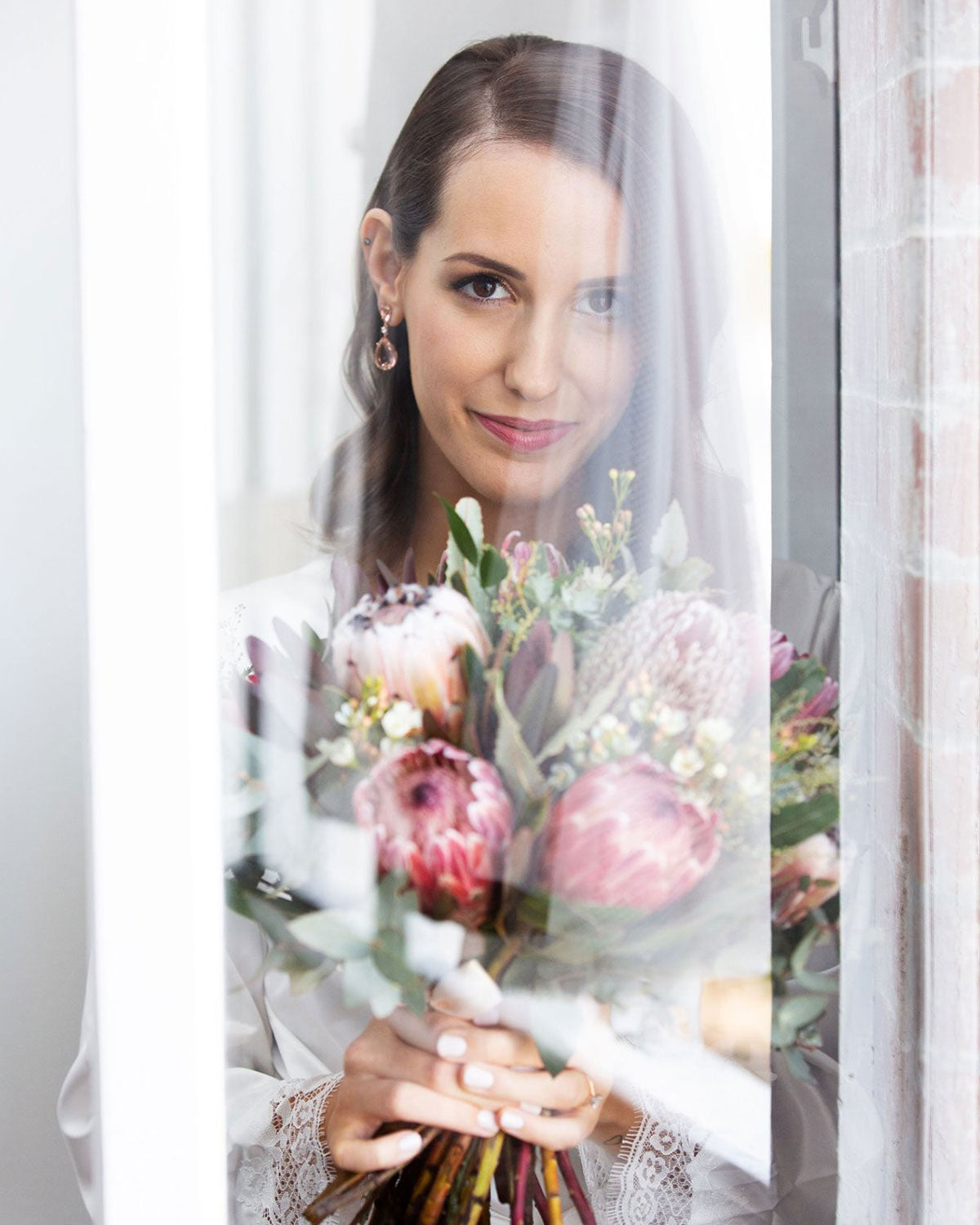 Photo by Porfyri Photography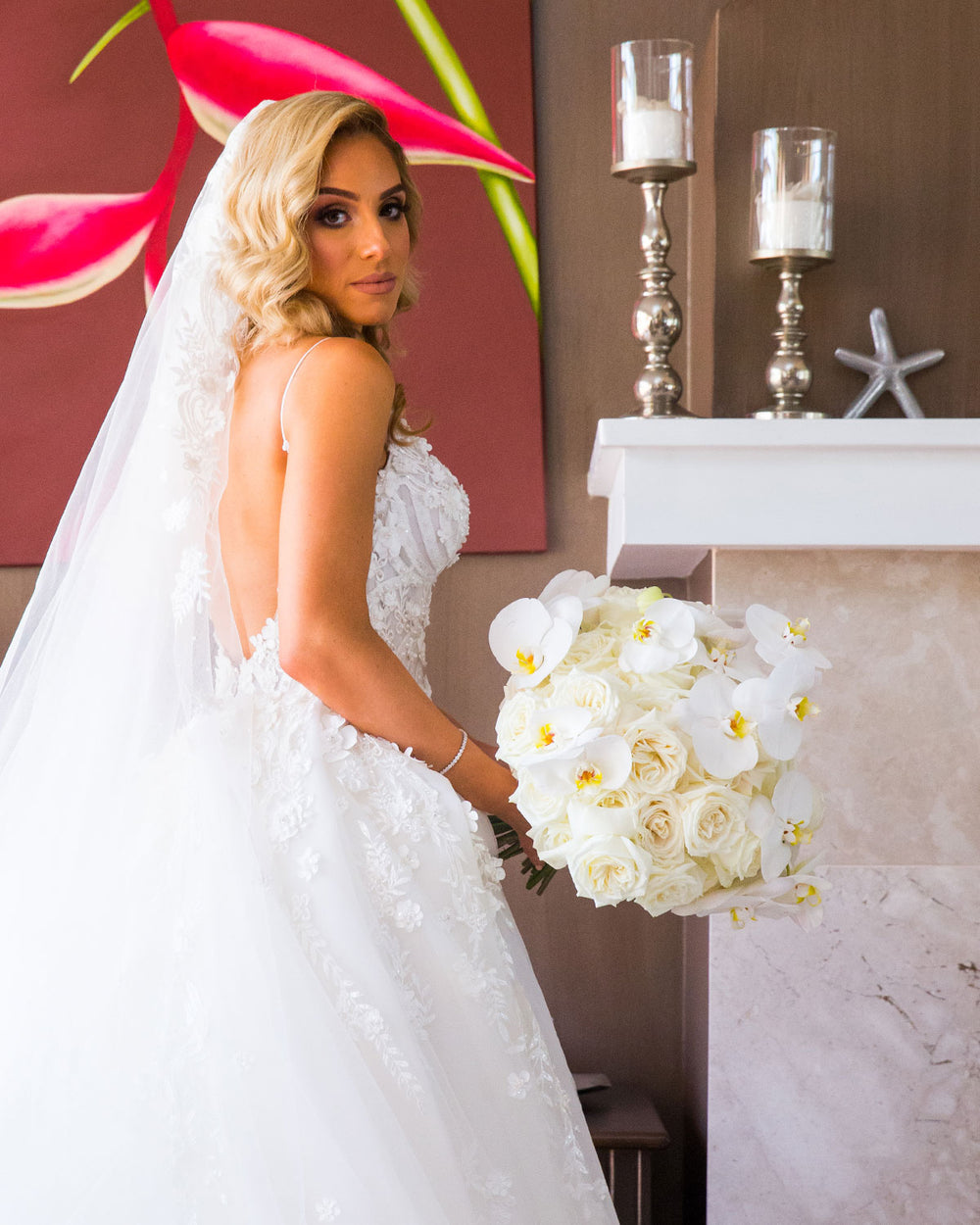 Photo by Roost Film Co.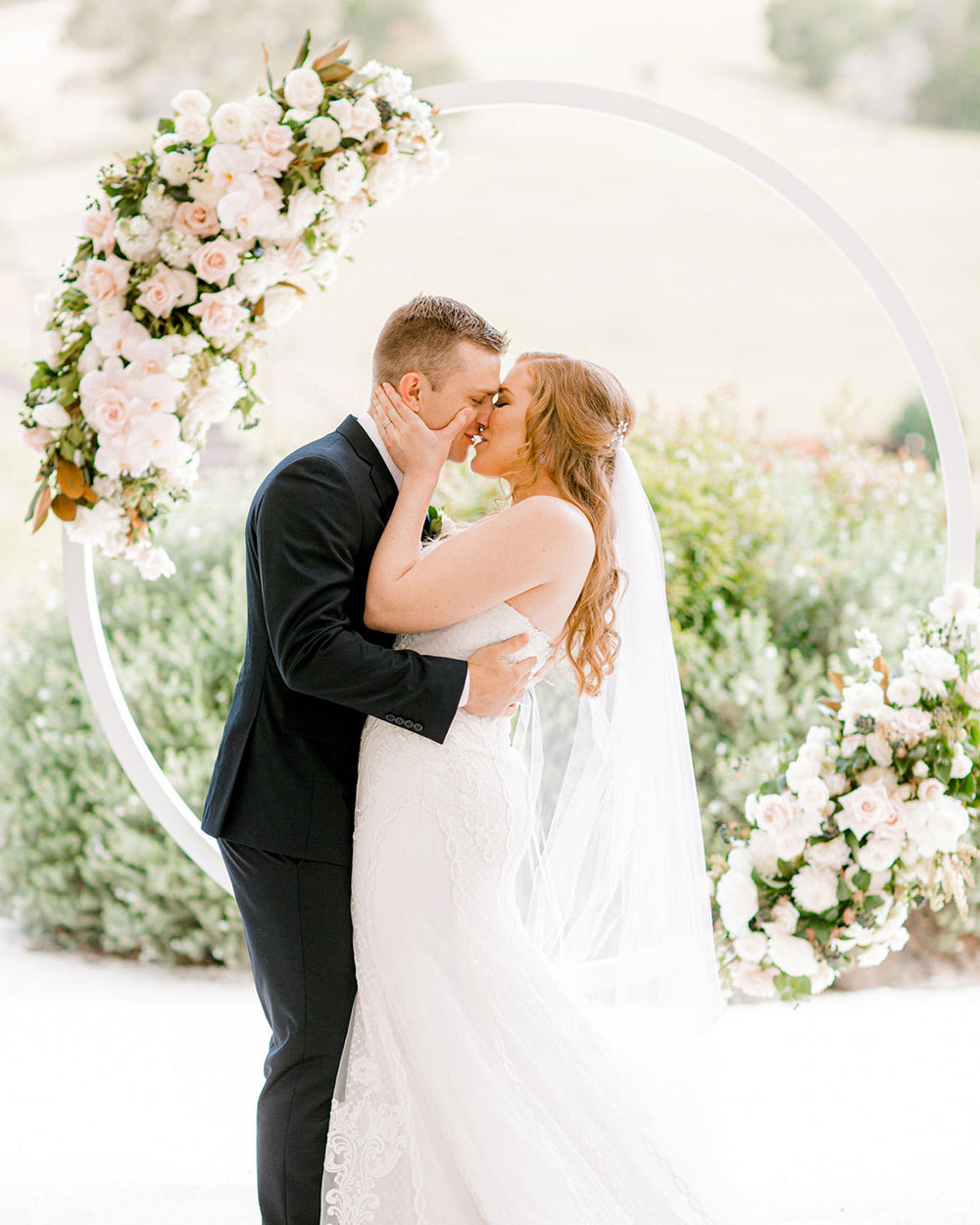 Photo by Mezic Studio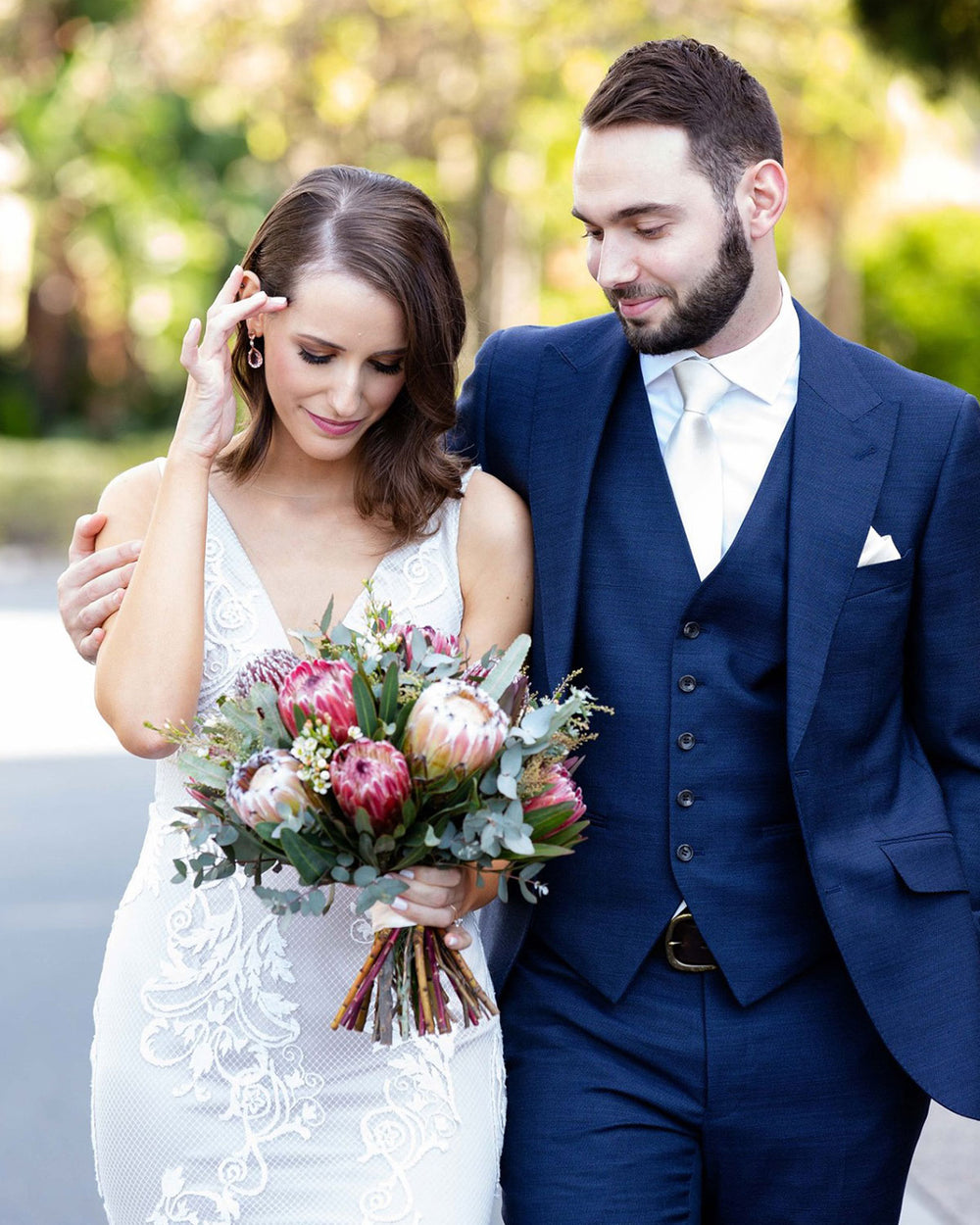 Photo by Porfyri Photography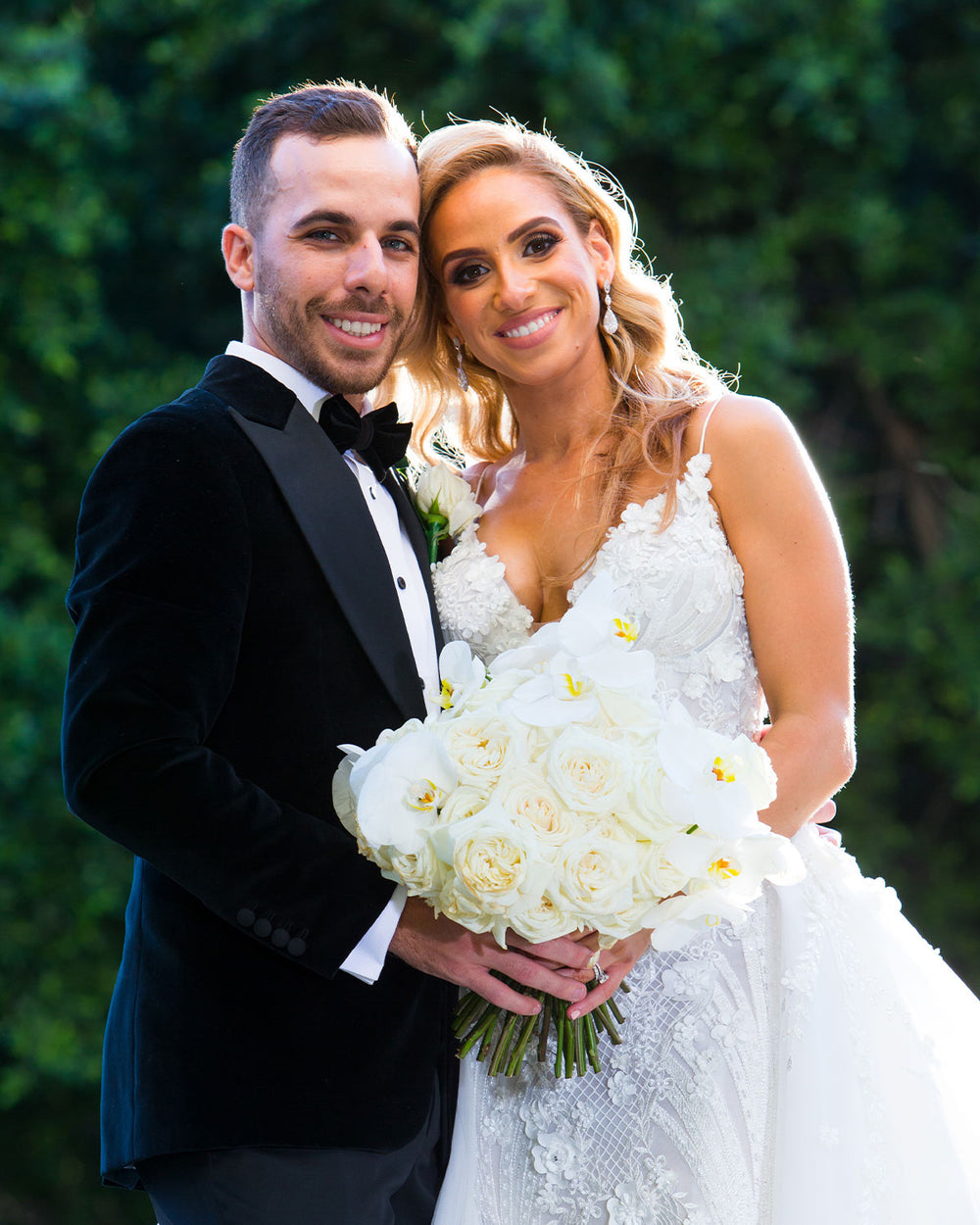 Photo by Roost Film Co.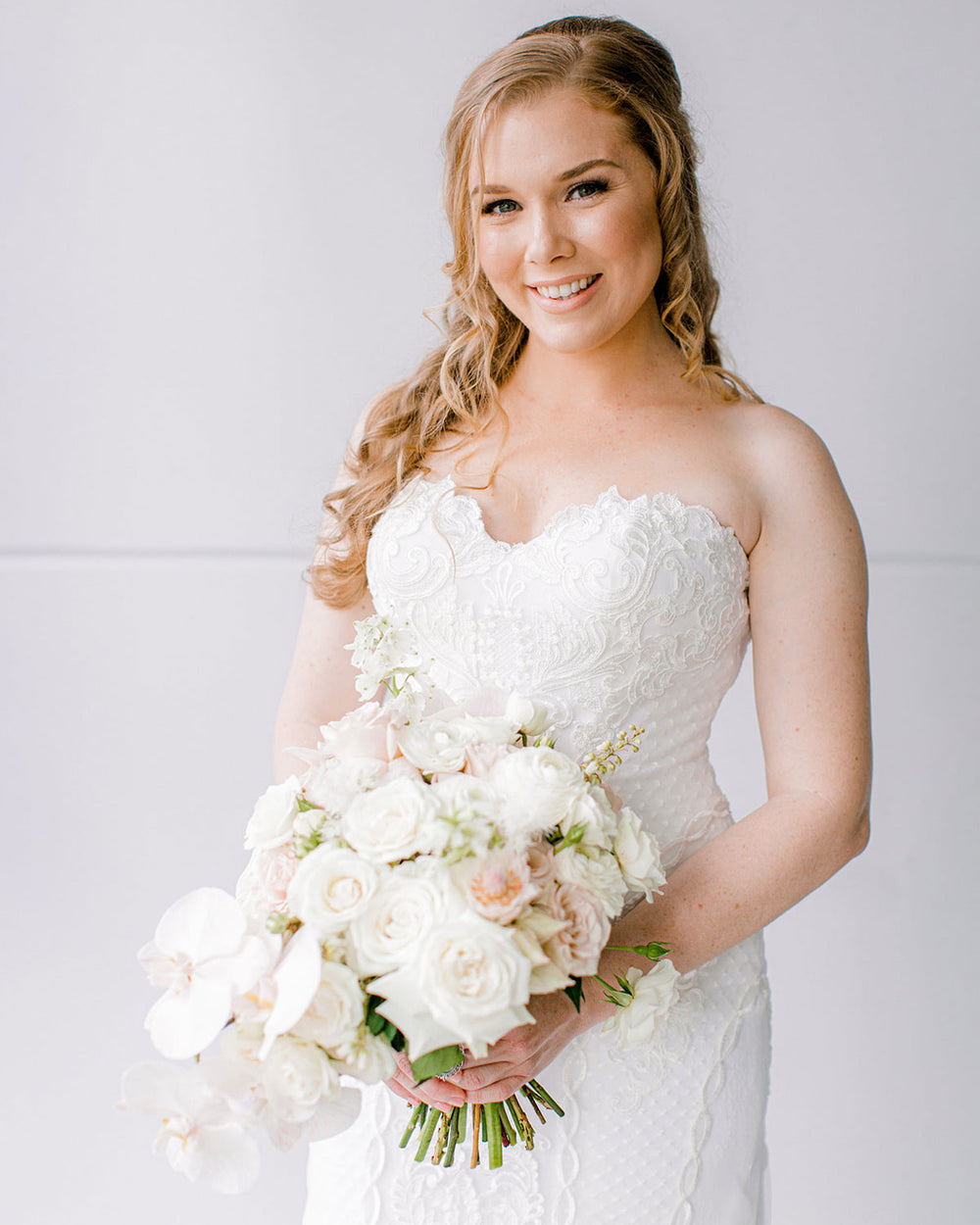 Photo by Mezic Studio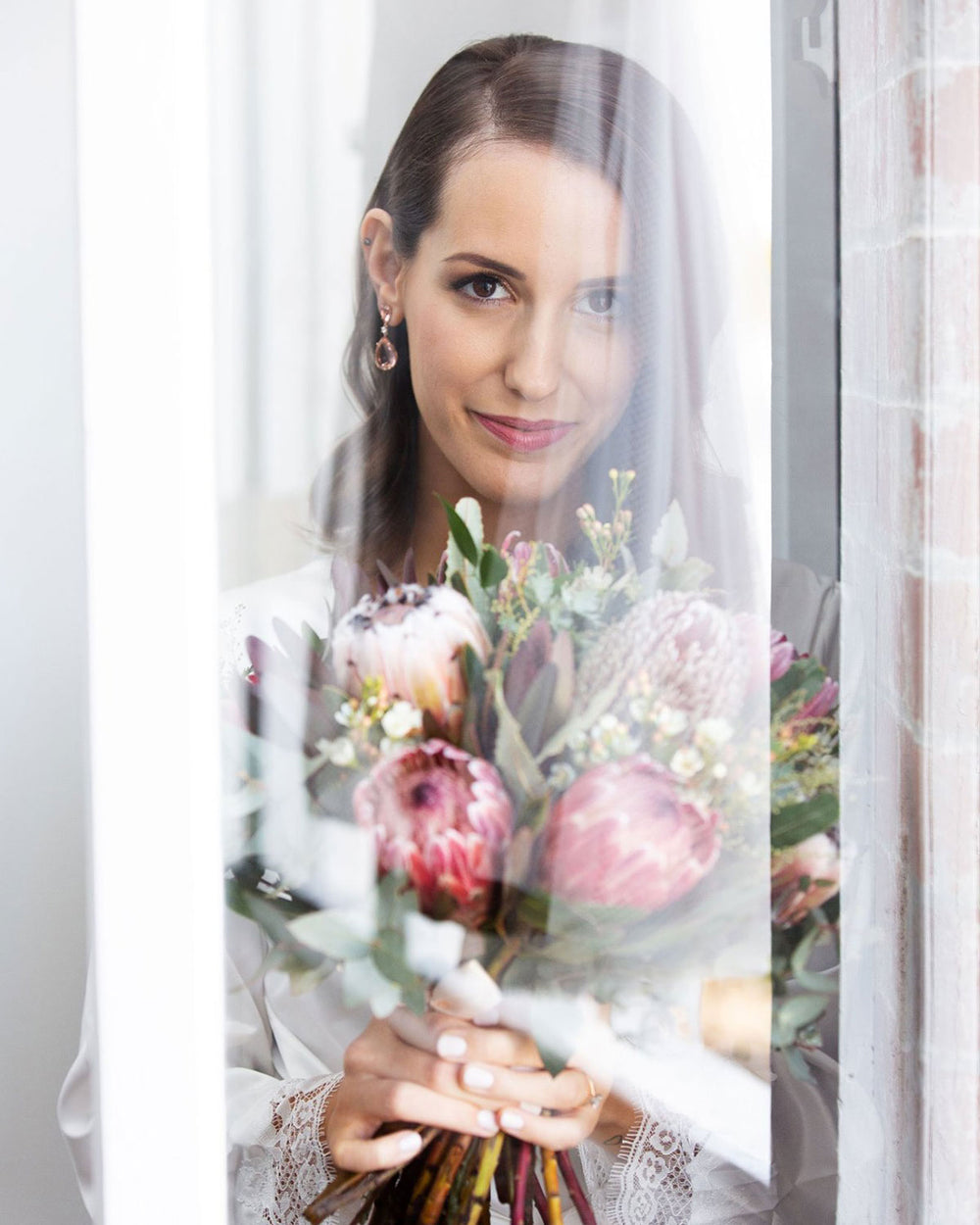 Our Process
Here's an insight into how we'll take care of your wedding booking:
 
1. GETTING TO KNOW YOU

Fill out our wedding questionnaire form so we can get to know you! We've made a handy form to make it easy for you to give us as much information about your big day as possible. Bonus points if you send us your Pinterest board or inspo images!
2. QUOTE & ACCEPTANCE

Once we've received all the juicy details of your wedding, we can get to work on creating a quote just for you. If you're happy with the quote, go ahead and accept it and secure your order with a deposit. If it needs more work, let us know and we'll happily revise it.
3. FINALISE ORDER

4-6 weeks prior to your wedding we'll send you a full confirmation email with your current order. This gives you an opportunity to check over everything and make any last-minute changes before it's too late.
4. WEDDING DAY

It's finally here! Time to enjoy your big day, the Brisbane Market Flowers team will have everything under control, with your order ready to be picked up or delivered.
 
Wedding Packages
Stuck on deciding what you might want or need for your wedding? Or maybe you just want something easy - Whatever the case may be, we've created two packages to make it easy for you.
 
Basic Wedding Package
1 x Bridal Posy
2 x Bridesmaids Bouquets
5 x Buttonholes
2 x Female Buttonholes 
 
Price may vary depending on wedding date and flower variety.
$750
Deluxe Wedding Package
1 x Bridal Bouquet
3 x Bridesmaids Bouquets
6 x Buttonholes
2 x Pin Corsages 
 
Price may vary depending on wedding date and flower variety.
$1090
Frequently Asked Questions
Organising your wedding flowers doesn't have to be stressful, and we know you've got questions. Here's some we get asked all the time.

If you have a question that we haven't covered here, get in touch!
Do you deliver and set up?
We can certainly set up and install arbour and table arrangements for you. Installation and delivery fees can vary significantly depending on the location of your wedding, the amount of flowers being delivered/installed and the complexity of the installation. Arbour arrangements include a ribbon so venue coordinators, family or friends can tie them up if you wish.
Can I collect the day before?
Sure! Our bouquets are all packaged in water containers, so just keep them in a cool room away from direct sunlight where they can't be disturbed. Air conditioning is preferred but not absolutely necessary.
How do I secure my wedding booking?
We require a minimum booking fee of $250 or 25% (whichever is greater) to secure your booking.
When do I have to finalise my order?
Orders must be finalised no later than 4 weeks prior to your wedding date.
When is my final payment due?
Final payment is due 2 weeks prior to your wedding date.
If Brisbane Market Flowers create my bouquets, can I DIY my own table arrangements?
This is a great idea if you're on a tight budget! Your bridal bouquet will be in most of your wedding photos, while your reception flowers will only be in a few. Go for it!
Can I make my own bouquets?
If you've got the urge to let your creativity run wild, we won't stop you! As we are only supplying flowers, you'll just need to work out what varieties you want, how many bunches you need and let us know.
What if the flowers I want aren't available?
We do our very best to ensure that we can provide exactly what you've asked for. Due to the seasonal nature of flowers and recent supply chain interruptions out of our control, this can sometimes result in us needing to substitute some of the flowers in your order. Thankfully there are always beautiful alternatives available throughout the year, so keep an open mind and we're sure you'll love what we come up with just as much.